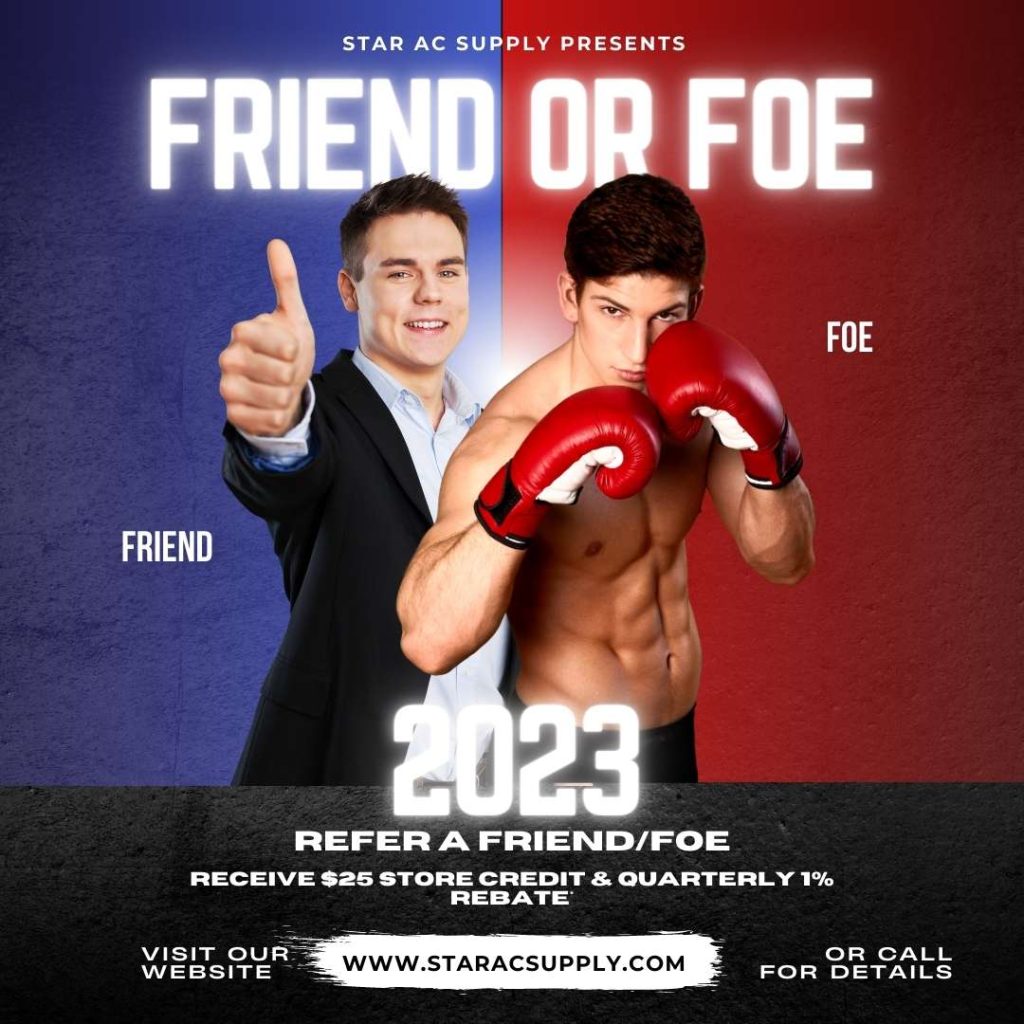 2023 FRIEND OR FOE REFERRAL PROGRAM: 
Referring customer will receive a $25 store credit upon new customer application and 1st paid purchase.
Referring customer will also receive 1% rebate paid as quarterly store credit on Paid Net Sales of new customer for the remainder of 2023.
Referring customer's account name and account number must be noted on the original new customer application at time of submittal.